上星期朋友在其網上日記上提到想找精於用石頭做園境設計的園境師 Shodo Suzuki (鈴木昌道) 的資料和他們作品。可惜這本書偏偏就已經絕版

Last week, my friend mentioned in her online journal that she was looking for information and works of a landscaper, Shodo Suzuki, who is famous for using stone in his landscape design. However, this book was already out of stock or print.

Shodo Suzuki 2, landscapes and natural harmony




不論在

No matter on




Barnes & Noble.com
http://www.barnesandnoble.com/

還是

or

Amazon.com
http://www.amazon.com/

都沒有存貨。在好奇心的驅使下,我開始找尋 Shodo Suzuki (鈴木昌道) 之旅。首先就是

there was no stock. By curiosity, the journey of searching Shodo Suzuki's information began. First



University of California, Berkeley (UC Berkeley)
http://www.berkeley.edu/

的

UC Berkeley Libraries
http://www.lib.berkeley.edu/

結果係冇發現。然後就是其

showed no record. And then

Interlibrary Services
http://www.lib.berkeley.edu/ILS/

的



MELVYL Online Catalog
http://melvyl.cdlib.org/

同樣冇收藏。接著就是

came out the same result. Next was

California State Library
http://www.library.ca.gov/

結果一樣。到上年八月才投入服務

no difference. The newly launch platform in last August



OCLC (Online Computer Library Center) - WorldCat.org offers search access to libraries' collections
http://www.oclc.org/news/releases/200632.htm

OCLC - WorldCat
http://www.oclc.org/worldcat/

的



WorldCat
http://www.worldcat.org/

結果顯示 CA (加州) 有兩本,分別被

indicated that two libraries in CA (California) have the book, they are

California Polytechnic State University 和 California State Polytechnic University, Pomon 收藏。可惜它們和 UCB 沒有館際互借合作關係,這條線到此就斷了。

California Polytechnic State University and California State Polytechnic University, Pomon. However, since there was no interlibrary loan cooperation between UCB and them, the searching ended here.

於是我就想到 LibraryThing



But then, LibraryThing came up in my mind

和其交換書網址 (swap sites) 的連結

as well as the its links of swap sites

The LibraryThing Blog - Arrr... Swap books!
http://www.librarything.com/blog/2006/09/arrr-swap-books.php

可是依然沒發現。當時我就知道今次有難度喇。所以從熟悉的香港出發,首先是

but the result was still disappointing. At that moment, I knew I was facing a big challenge. Hence, I restarted the journey from my familiar place, Hong Kong. First is



Hong Kong Baptish University Library
http://www.hkbu.edu.hk/library/

沒發現。但經

no news. But through



香港高校圖書聯網 (Hong Kong Academic Library Link)
http://hkall.hku.hk/

找到只有

it showed that




The University of Hong Kong Libraries
http://lib.hku.hk/

有兩本,但均告借出。最後沒希望下都找一下

has two copied, but both were charged. At last, even without any hope, I searched

香港公共圖書館 - 圖書館聯機目錄
http://www.hkpl.gov.hk/cgi-bin/cslb.cgi

結果當然是沒有。

not surprisingly. There was no record.

書局方面又如何呢?

So, what about book stores?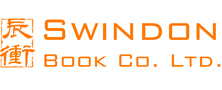 Swindon Book Co. Ltd. (晨衝)
http://www.swindonbooks.com/

的網有資料,但書價就 "to be confirmed"。這其實隱含著絕版待估或手上無貨。

has the record. But "to be confirmed" was showed on the price tag. That probably implied that either they have no stock or want to put the highest price for the last copy.

到了這地步,就唯有靠網上的資源。除了一般搜索引擎,還有

In this situation, I could only rely on online resources. Beside searching engines, I also used



Google Book Search
http://books.google.com/

和

and



Google Scholar
http://scholar.google.com/

修建築的

blogger who studied architechure

Stannum
Cosine Inn 餘弦棧
http://blog.cosine-inn.com/

和設計的

and its design

Billy Au
a série Originale
http://b-cx.macauplus.net/

出乎意料的是,有關的資料少得可憐,搵埋 HKBU 的 database 都冇幫助,誰叫 HKBU 沒開這科,我又不是 HKU 的學生。

Surprisingly, there is not much information. It could not help much even using HKBU's database. Because HKBU has not held any programme related to this subject and I am not a HKU student.

我下一步的做法就是找幫手

My next step was looking for help



AskNow
http://www.asknow.org/

和

and



ChaCha
http://www.chacha.com/

但專業館員和嚮導都沒有新發現,提供的資料都是我已經找到的。

But neither professional librarian nor guide had new discovery. All the information they provided to me had already been found out by myself.

到此,搜尋以失敗告終。

Up to that point, the searching ended with failure.

昨天再一次到訪朋友的網上日記,她竟可將書弄到手。她用的方法就是在 google 搜尋擁有這本書的人,結果給她找到一位。於是她聯絡藏書人,同時亦發 email 聯絡加州的園境公司,實行漁翁撒網。最後私人那邊不肯借,卻有一間公司肯,並於第二天拿到書。在我看來,這次成功真係難以置信。我從沒想過有這個方法,而世上竟然會有咁好既公司/人。

Yesterday, I visited my friend's journal again. Unexpectedly, she got the book. How she did was that she used google to search who owns the book. And she found one. So she called the book owner, at the same time, also sent email to landscape company in CA, as a kind of security. At the end, the private collector of the book was not willing to lend the book, but a company was. She got the book on next day. In my thought, the success was unbelievable. I had never thought to use this method and there is such good company in the world.

見到咁既情況,我點可以認輸?所以再用 WorldCat 找 California Polytechnic State University 的

My morale recovered after knowing that. So, I used WorldCat to search California Polytechnic State University's

Robert E. Kennedy Library
http://www.lib.calpoly.edu/

到它的

Read the detail of its

Interlibrary Services
http://poetry.lib.calpoly.edu/screens/ill.html

並細閱它的

and its

ILL Policies & FAQ
http://www.lib.calpoly.edu/services/ill/faq.html

確認跟 University of California 無合作。係失望的時候,我就嘗試使用

it was confirmed that they have no cooperation with University of California. While I was frustrated by that, I attempted to use



LINK+
http://csul.iii.com/

跟住我手多多按 "REQUEST THIS ITEM",發現

and clicked "REQUEST THIS ITEM". I found out that

Alameda County
http://www.aclibrary.org/

Berkeley Public
http://www.berkeleypubliclibrary.org/

有加入 LINK+。那時候我知道離成功找書只差一步,那就是確認 LINK+ 除了是聯合書目 (Union Catalog) 外,還是館際互借服務 (Interlibrary Loan Service) 的系統。而這兩間公共圖書館不單是取書點,而且會為讀者提供免費或低付費的館際互借服務。

have joined LINK+. I knew I was one step beyond the success. I need to confirm that LINK+ not only is a Union Catalog, but also a Interlibrary Loan Service system. And these two libraries are not just a place to pick up the material, but also provide Interlibrary Loan Service free of charge or low cost.

經過細閱三者的使用條款,結果就是加州的市民可免費申請做這兩間圖書館的讀者,使用 LINK+ 服務費用全免,讀者可於 4 日內取書,借閱期為 3 星期,另可續借 1 次,為期 2 星期。

After reading three use statements, it is clear that California residents can apply for the membership of these two libraries. It is free to use LINK+. After the request, reader can get the book in 4 days. The loan period is 3 weeks. The item can be renewed once for 2 weeks.

另外,原來 LINK+ 跟香港高校圖書聯網 (Hong Kong Academic Library Link) 使用的系統是一樣的,都是 Innovative Interfaces, Inc. 的

In addition, LINK+ uses the same system as Hong Kong Academic Library Link, developed by Innovative Interfaces, Inc.



INN-Reach
http://www.iii.com/innreach/index.shtml

在這次搜尋中,我有兩個體會︰

In this journey, I have two thoughts:




加州部分大學圖書館的館藏可供公眾借閱。如果情況在香港發生,而當事人沒有大學圖書証,又不想付出高昂的費用申請大學圖書証,那他真的就只能用我朋友的方法,聯絡園境公司一途了。那香港公共圖書館是否也可以做到加州的服務呢?


Collections of some academic libraries in CA can be borrowed by public. If a person has the same situation in HK, he or she has no academic library membership card and does not want to pay expensive fee for the application, my friend's method, ask for help from landscape company, could be the only method he or she can use. Would it be possible that Hong Kong Public Libraries provides the service as CA's?



香港共有 34 間 OCLC 圖書館


Hong Kong has 34 OCLC libraries


Find an OCLC library
http://www.oclc.org/contacts/libraries/default.asp
但館藏出現在 WorldCat 的就只有中文、港大、科大和城大,其他的為什麼不加入?紐西蘭和台灣都在今年三月先後加入了。
But only collections of CUHK, HKU, UST and CityU are showed in WorldCat. Why not the others? New Zealand and Taiwan have joined in March.
OCLC - National Library of New Zealand partners with OCLC
http://www.oclc.org/news/releases/200653.htm
OCLC - OCLC welcomes 202 Taiwan libraries to OCLC cooperative
http://www.oclc.org/news/releases/200654.htm
補充 [Supplement] (Oct 27, 2007)
Hong Kong Public Libraries - Referral Service for The University of Hong Kong Libraries Temporary Pass
http://www.hkpl.gov.hk/english/services/services_rls/files/temporary_pass_eng.pdf
是個好開始...
It is a good beginning...
---
Posted at
Alan Poon's Blog - 尋書實錄
2007-03-18 1:10:44 pm
http://alanpoon.wordpress.com/2007/03/18/尋書實錄/
Sphere: Related Content